I was looking at Japanese car company,
Daihatsu
website recently
and I found few of cool cars that I wish we have in the U.S.
This is a new model called
Cocoa
and the basic price is about $13,000.
The target is obviously for girls.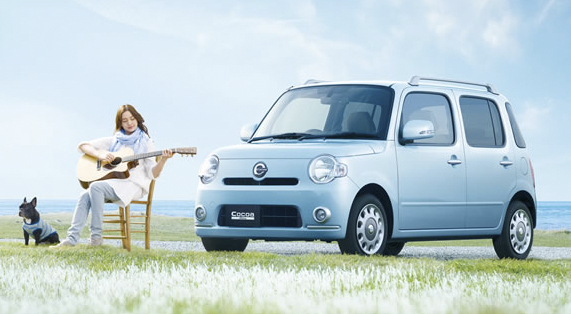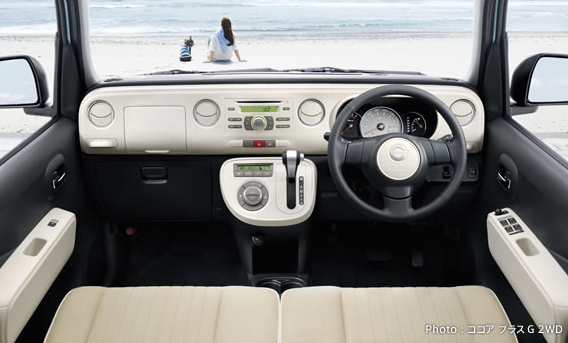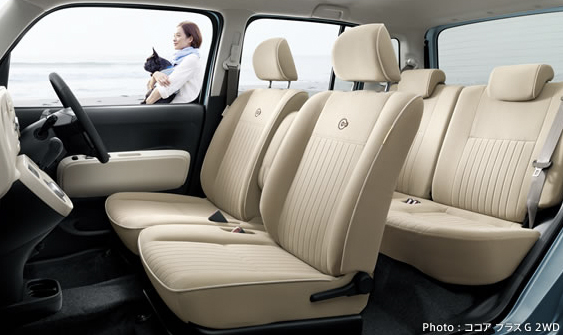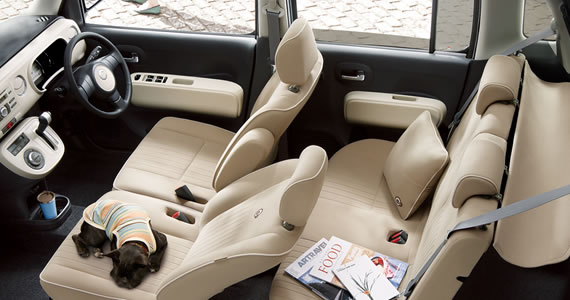 Okey, so here is the key for this car.
This is compact car. Not regular size car, it is smaller like mini cooper.
But, look these feature come with the car!!!!!!
Rear Camera
This car come with a rear camera, and can view the image in your mirror.
OMG! For small car and price this cheap, this is really nice.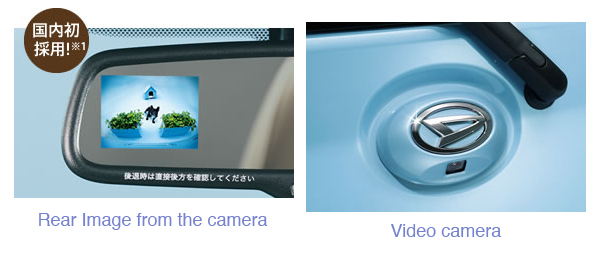 Heated Seat
Great for people like us in New England for the winter time!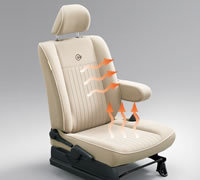 UV Cut window
Comes with 90% UV cut windows, so you do not worry about
getting half tan on your arm while stuck in traffic in the summer time.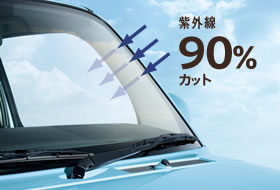 Air Purification System
This car also comes with air purification system.
This is optional upgrade, but pretty nice.
It has ion sterilization filter to kill any pollen, bacteria
and moldy smell in the car! How nice!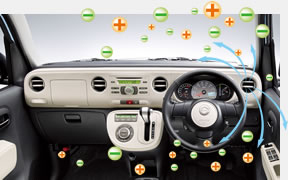 This is another car from Daihatsu that I kind of like too.
This model is called
Conte
and price is about $12,300
for the basic car.
Again, as you can see from the photos, this car is target for girls too.
This is also a compact car, but for the size of it,
I think it is pretty roomy and great for a city car.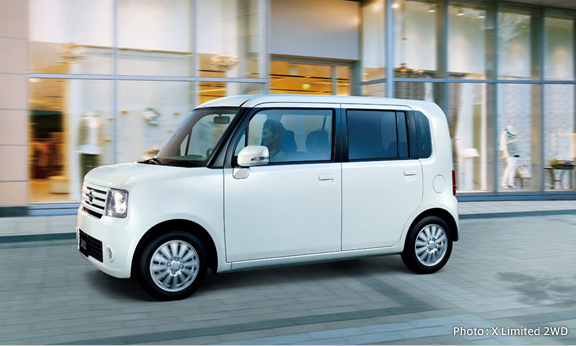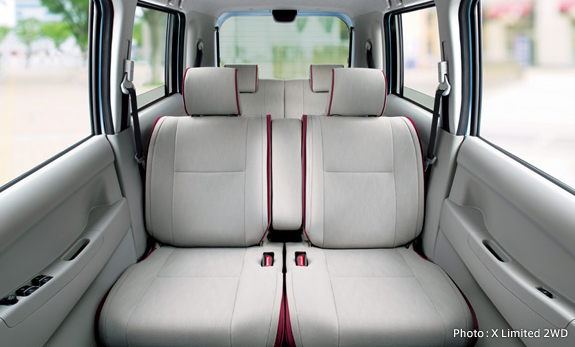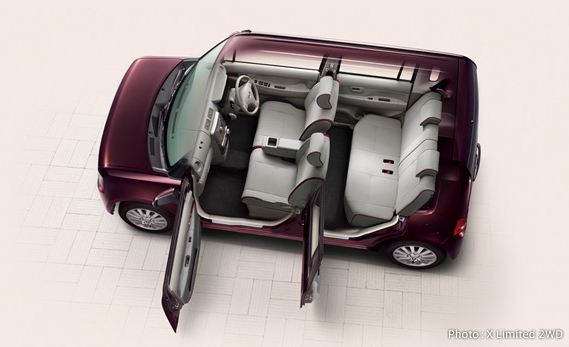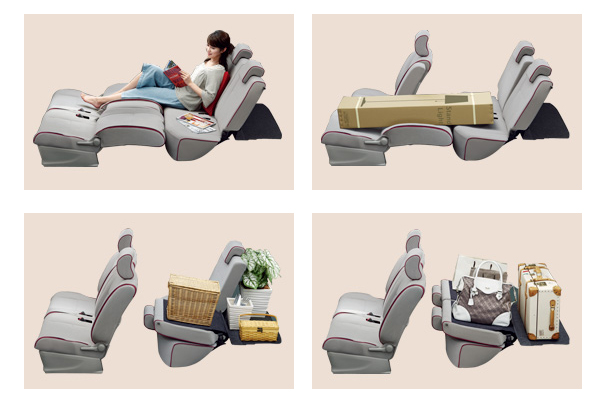 Although as much as I love these cars, if we can buy Daihatsu,
(they do not sell in US market) most likely me and Jake will buy
this model called
Hijet
.
We saw this car years ago in "Pimp My Ride" and I though this
is a great car for Jake's band.
This car is also a compact car even though you can put so much
stuff in the car.
Usually use for a small business and delivery.
Because it is compact and inexpensive, you see this car everywhere in Japan.
Also, this is Hybrid version of Hijet which cost about $23,000. Not bad.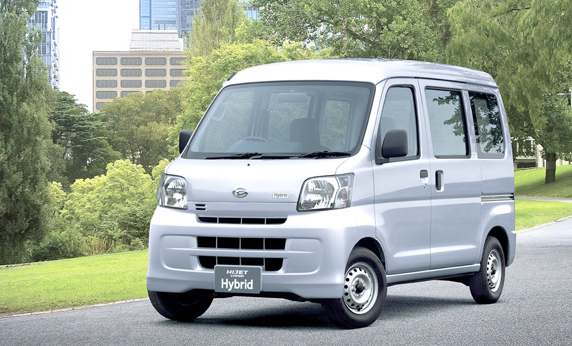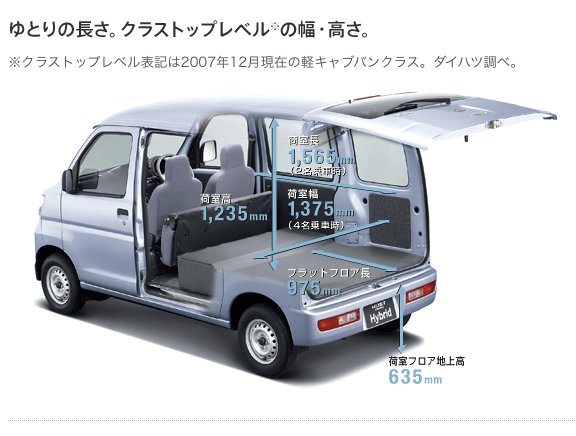 Hijet also make Pick-up truck.
This model is popular among fishermen and farmers.
Basic price for the brand new p/u is only $7200 (!!!!!)
I love this photo with Mt.Fuji on the back too.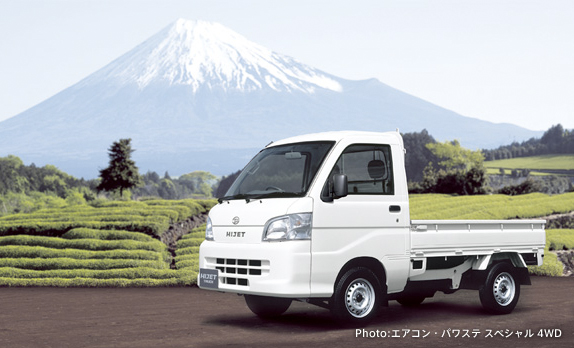 Daihatsu also make many of the same models for welfare and other services.
Here is some of the image of the car that they provided.
I think this is a great idea since aging of population is going up now.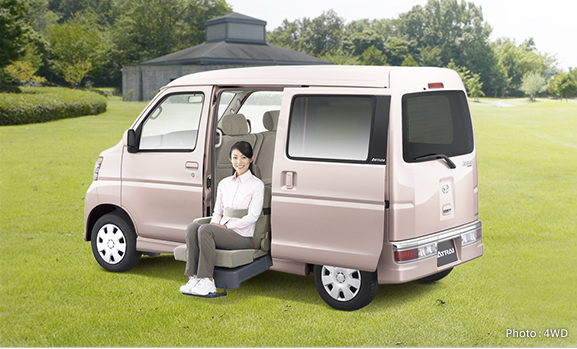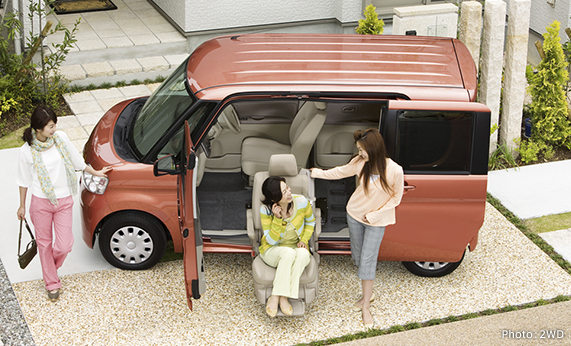 To be honest, when I was living in Japan, I've never thought about
Daihatsu as a cool cars.
It is more like business cars and also, as the same price, I am sure you can
buy better cars from Toyota or Honda.
But, since I live in U.S. now, these small detail of the car seems very nice.
If Daihatsu comes to US market, I would love to consider it as
one of my option too.
Hopefully, US car companies start to make more cars like these!