Japanese clothing store UNIQLO came up with
this wonderful technology called "Heat Tech".
It was around in Japan for past3 years or so,
but it did not come to US until this year.
I am living in a city where the weather in winter time is super cold.
When I found out about it, I was so excited and since then,
my winter time is much much better with this clothes.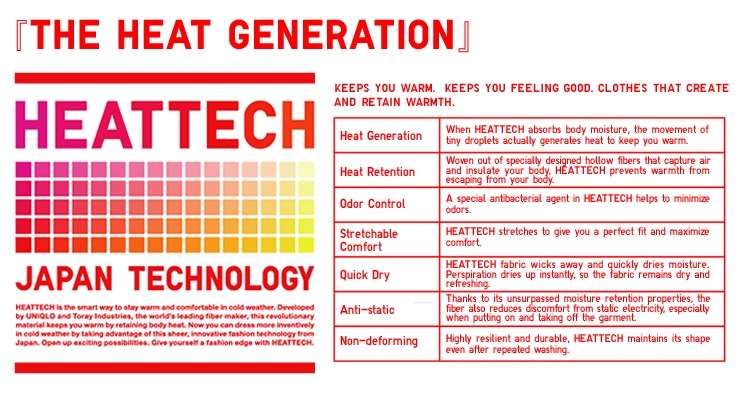 What "Heat Tech" does is that it is thin underwear,
like T-shirts, socks, tights, but it is keep you really warm.
I used to wear this thin tights underneath of my skinny jeans
and boots in snow day. It is actually really works!
If you don't like to wear tights underneath of jeans,
you can always take off once you are in the office anyway.
Uniqlo also make skinny jeans with heat tech materials too.
Unfortunately they do not sell this item in US yet,
and you can buy only stores in Japan only......
I have 2 pairs of these jeans and oh, boy!,
this is highly recommended item for the winter time.
When I wear Heat Tech Leggings and this Heat Tech jeans together,
cold winter night is nothing to me!
Here are some of this winter time Heat Tech line up from Uniqlo.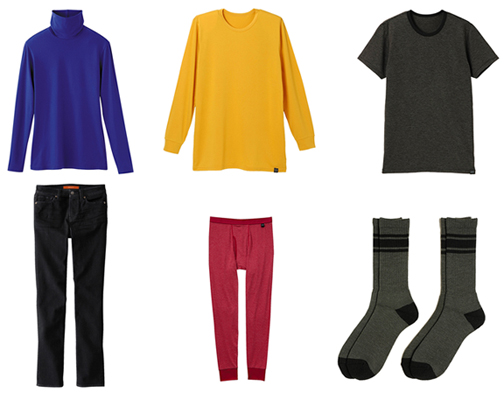 AND great news for US Uniqlo fans,
you can order those Heat Teach items on line now!!!!! YEEESSSS!!
Here is the link to
US Uniqlo Online store
.
You don't have to go to Uniqlo store in NYC to buy Heat Tech anymore!
Shipping is about $12.50, so you should definitely stock up this item
for this coming winter time!
By the way, I found those cute kids clothes from Uniqlo store
(Japanese online store) recently.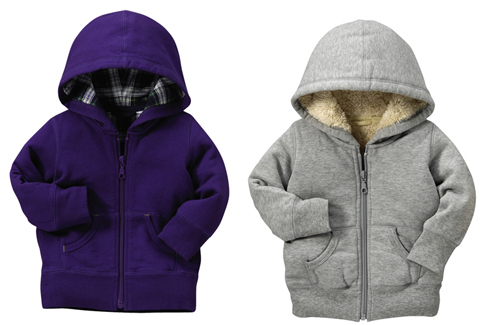 AND, Uniqlo also start shoes line up too.
It is called
Uniqlo Shoes
.
Here are some shoes from Uniqlo.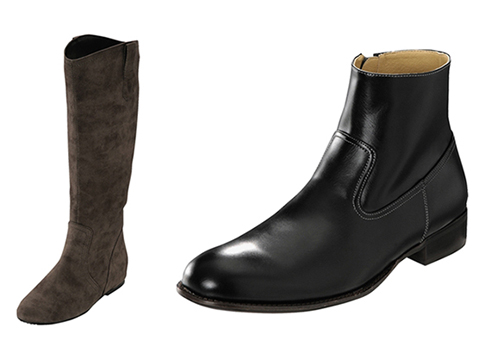 Left is Women's boots called "In Heel round boots"
This boots has 1 inch or so heel inside of the boots, so when you wear it,
it make your legs looks longer even though you are wearing "flat" boots.
Shoes on the right is for men's shoes.
This shoes is Vegan because all materials are synthetic leather.
It is about $51 or so.
Hopefully, this little news will keep you warm from
the cold winter time!
AND If you decided to buy Heat Tech from their website
and try on, please let me know what you think.
I think this is such a wonderful item to have!