My parents woke up early for walk, so we meet up with them
for breakfast at Inn.
Here they are waiting for us.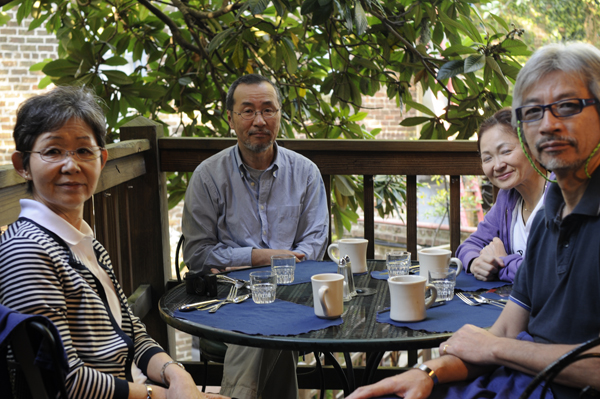 Today was my niece's 2 years old birthday, so we tried to do chat
with my sister in Switzerland.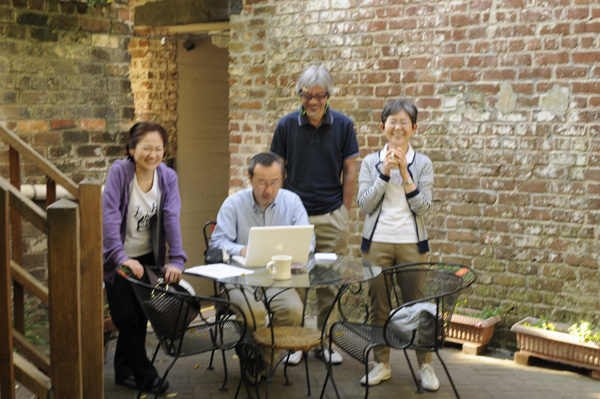 We found out that a little princess was in the middle of nappy time.
so we headed to a mall and decided to IM them from there.
Here is our rental car, Nissan Cube.
We kind of like this car, so it was nice that we could rent it for
few days to test drive.
I liked this car a lot, but I think Jake might like Honda Fit better.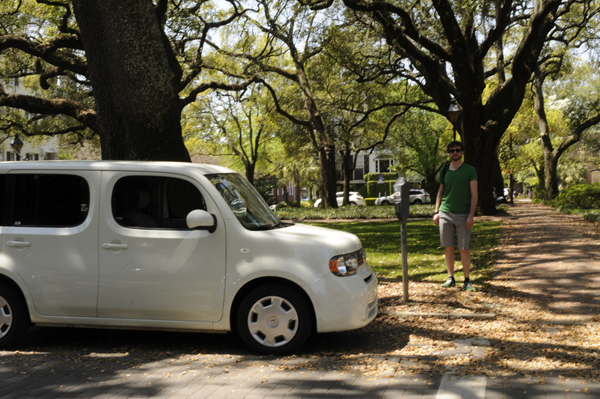 After my parents left for South Carolina, we had few hrs before our flights,
so we decided to do sight seeing in this city.
First place we went to was
Jepson Center For the Arts
.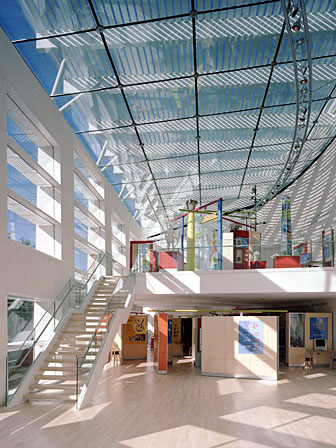 It is a small contemporary museum.
Since Savannah is a home of Savannah College of Art and Design,
I am not surprised to see nice contemporary museum in this city.
After that, we went to Telfair Academy which has more classical art collections.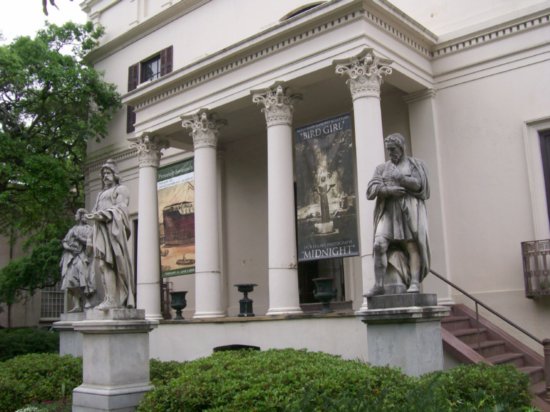 After that, we still had time, so we walked around West Broughton St
where there are some cute stores.
Savannah is a beautiful city.
There are so many Victorian looking houses like this one everywhere.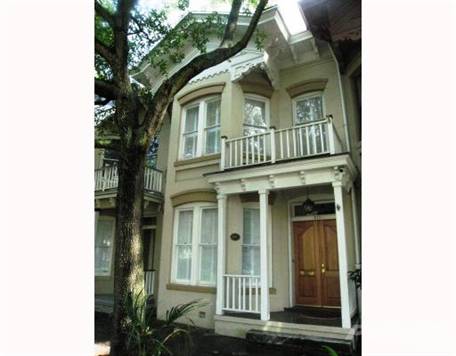 The city is also well-designed, so every few blocks, they have squares
and parks. It kind of reminds me of NYC a little bit.
Here is a main park called Forsyth Park.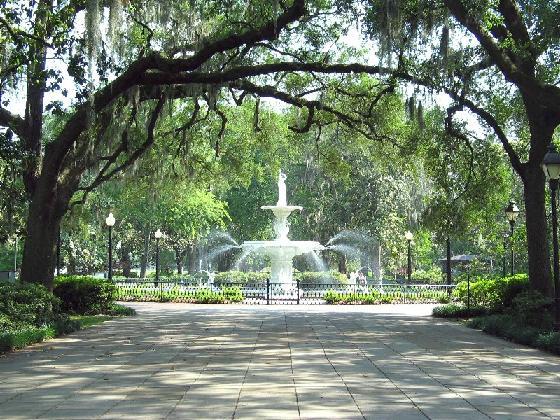 After walking around the park, we headed to the airport.
It was time for me to say "good bye" for my cross country trip
and heading back to East coast.
Here is our airplane. It was like 50 passenger airplane.
I haven't been on those small airplane for a while, so I was
a bit nervous, but Jake was with me,
so that made my life easier!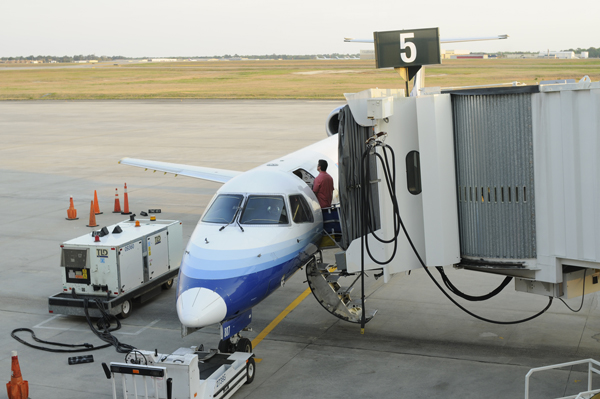 All that ups and downs and me and my dad argued a lot,
got sick of each other all the time, BUT
I have to say, I could not done this without my father
and I really appreciate that he let me tag along with
his long time dream trip.
I am glad that I could see many parts of US that I've never seen before.
I am not sure if I will go back to certain towns for places again,
but it was one of memorable trip in my life and I think it always will.
Again, thank you Dad for everything and I hope you
are having a wonderful trip with mom and your friends!